Why CE is the Smart Choice for all of Your Ductless, Single-Phase VRF & VRF Systems
As one of the nations' largest distributors, CE offers premium brands, superior service and support to maximize your opportunities, sales and profitability. With that in mind, the CE Northeast Ductless Roadmap was created as your tour guide to success - a tool to help navigate the wide breadth of our ductless offering. It provides a repository of information to have on hand, to support any questions or applications in the field. As you read through the Roadmap, you'll learn more about CE and our brands, the differences and advantages of Ductless, Single-Phase VRF and VRF, our Training and Technical support programs, and how Utility Rebates & Tax Credits can help you sell high efficiency systems.
Whether your customers need air conditioning for a room that lacks the necessary ductwork or own a business that needs supplemental heating or cooling, our systems offer smart solutions they're looking for. We offer a superior level of service support and product training for every system, to stand behind our dealers and ensure the highest level of satisfaction for their customers. For residential, light commercial or larger buildings, CE offers a full line of Ductless, Single-Phase VRF and VRF comfort solutions for a host of applications, combining top performance, comfort and energy efficiency across the board. With our Carrier/Bryant offerings, there are even more innovative and flexible solutions that can be specifically tailored to meet your customers' needs.
Ductless Systems & Applications
Going ductless doesn't involve going through a major renovation. Fact is, there is very little mess at all. Nor does it mean sacrificing a room with a view to a bulky window unit.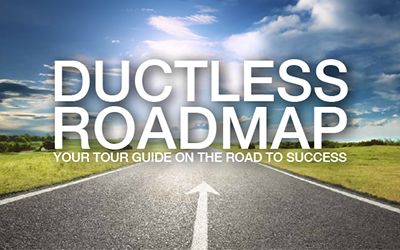 Single-Phase VRF Systems & Applications
Are the refrigerant piping length requirements too far or you have a need for a great variety of indoor units than you can get from a ductless system? Is 3-phase power unavailable or the capacity requirements too low for a larger VRF system? Then Single-Phase VRF is the answer.
VRF Systems & Applications
Carrier Variable Refrigerant Flow systems deliver comfort where it's needed, with increased zoning flexibility, efficiency and space saving design. VRF technology is part of an innovative, new indoor comfort system that can connect up to 40 fan coil units to a single outdoor condensing unit.