Product: Carrier Greenspeed™ and Bryant Evolution Extreme™ Heat Pumps
Issue: The capacitors in the fuse boards in the heat pumps can stop working causing the unit to overheat, posing a fire hazard.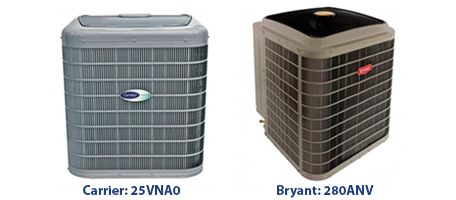 Order Repair Kits
Helpful Links
HVAC Partners Links
Must login to HVAC Partners to Access
Access Warranty - Service Bench
Must login to Service Bench
Additional Information
To eliminate these potential safety risks, Carrier and Bryant Heating and Cooling, in cooperation with the U.S. Consumer Product Safety Commission and Health Canada, initiated a recall in May 2017 of select heat pumps. The objective of this recall is to replace a circuit board supplied to Bryant by Emerson, which is located in the inverter.
Please contact your local dealer to schedule a technician to come to your home and complete the service at no cost to you.
All heat pump units in the recalled serial number ranges that are still in service are required to be retrofitted. While we realize the inconvenience this may cause, Carrier/Bryant is initiating this rework to protect all consumers.
Carrier/Bryant is committed to ensuring the safety and well-being of our customers and consumers of our products. Carrier/Bryant continually monitors and evaluates the performance of its products in order to ensure its customers are experiencing the quality and safety they expect from a Bryant product. When any situation or condition arises that affects the safe operation of Carrier/Bryant equipment, immediate action is taken.